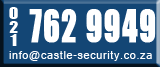 FEATURES

GPRS Reporting : Report system events to the IPR512 Paradox IP Monitoring Receiver via GPRS.

GSM Reporting : Report system events to a landline monitoring receiver via GSM.

Upload/Download via GPRS : Upload/download with WinLoad or NEware via a GPRS connection. GPRS allows internet communications through a GSM (cell phone) network at data rates of up to 38.8Kbit/s.

Firmware Upgrade via GPRS : The PCS200 or control panel firmware can be upgraded remotely via GPRS or directly on-site.

Report via text messages (SMS) : Select which event groups will send SMS messages to up 16 cell phones. Each text message contains event description, site name, date, time and any associated labels, such as area, zone and serial number. Event descriptions are pre-defined in the PCS200 module and are available in multiple languages (installer selectable).
Specials Currently on Offer
Contact one of our sales consultants today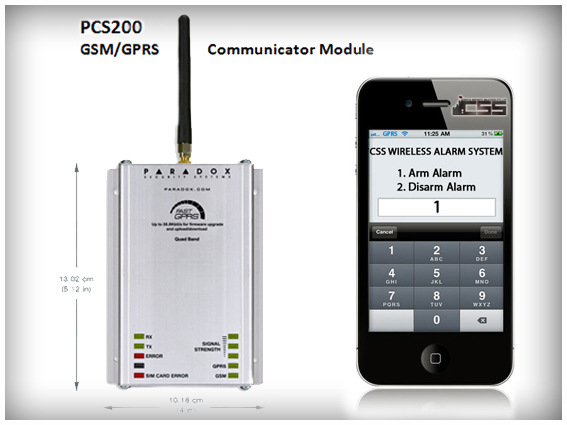 Simple installation : The PCS200 can be installed with a simple 4-wire serial connection up to 2m (6ft) from the panel. The module antenna can be installed up to 18m (60ft) from the module using optional antenna cable extensions depending on the local signal strength.
Control panel communication supervision : The PCS200 will report to the monitoring station should there be a loss of communication with the control panel.